The ladies who launch
Jewelry Website Designers was created to meet a critical need within the gemstone and jewelry trade. Until its formation, no website design group existed solely for the purpose of building exceptional websites for the trade. Our industry speaks a particular language to our market, whether we are b2b or b2c. Only those within this trade understand how to articulate this message correctly. JWD is also in the trade. Our creative team includes the most recognized journalist in the jewelry industry. We have a veteran GIA graduate gemologist on tap. We are supported by expert jewelry graphics designers with years of experience in our business. Our back-end developer understands how to build a site that your unique customer will respond to.
Never settle for off-shore developers who neither understand our unique business nor are able to articulate it to your market. We are proud American developers--easily accessible when you need to speak to us. See our Contact Us page for our east-coast hours of operation during normal business days.
Marlene Murphy
Web Designer-Developer & Marketing Master
Murphy's rich history in the technology sector spans decades since the industrial application of the internet commenced in the 80's. Prior to corporate reliance upon computer technology, she was thrust into experimenting with her company's 'new computer equipment'. She pioneered the implementation of computer programming for this major automotive corporation. A sharp and intuitive learner, she developed computer training programs, and computer applications for myriad departments, thus streamlining procedures based on systems need analysis.
Her decades of know-how also included developing Visual Basic for Applications, SQL, and the Microsoft Suite of Office Products like MSAccess, MSWord, MSExcel, and MSPowerPoint.

Vital to JWD is Murphy's prowess in creating and publishing web pages utilizing HTML, Adobe Dreamweaver, Cold Fusion, jQuery and more; Knowledge of VBA developed through practical application during her career has been key her expanding expertise in the use of technical website development tools, like Cold Fusion, VBScript, and Active Server Pages.
What makes her unique as a web developer is her extensive sales and marketing experience coupled with graphic arts training, plus website and application coding. Murphy has successfully immersed herself in both fields and lends this expertise to Jewelry Website Designers.
Marlene often has articles with website tips for independent jewelers published in jewelry trade periodicals. Here are a few examples..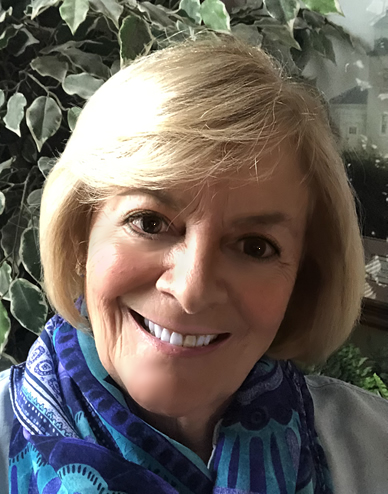 Marlene Murphy
Diana Jarrett
GG RMV-Gemologist and Journalist to the Jewelry Trade
Clearly the most branded voice in the jewelry trade for decades, graduate gemologist (GIA) Jarrett is the only recognized gemologist-journalist who conducts laboratory research about the topics she reports.
Her writing style ranges from in-depth laboratory analyses in world-class trade journals like Rapaport Diamond Report and others, to light hearted consumer targeted jewelry-chat as read in her popular blog Color-n-ice.
Jarrett covers gem and jewelry trade shows for industry outlets where she is often an invited speaker on subjects like colored stone trends or exploring the history of gemstone carving. Jarrett co-authored and massively revised the classic reference guide "Cameos Old & New 4th Edition, by Gemstone Press, originally penned by the late gemologist Anna Miller.
Her other articles appear in Jewellery Business, Montage Magazine, New York Mineralogical Club Bulletin, Life in Naples, and myriad custom publications. She pens a well-read column for Southern Jewelry News and Mid-America Jewelry News; The Story Behind the Stone. The popular blog Color-n-Ice is regularly republished by prominent gemstone associations, internet outlets and retweeted on twitter.
Visit www.dianajarrett.com to learn about her outstanding credentials and sample her published work.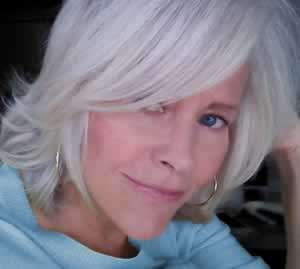 Diana Jarrett